Stylish frames for your beautiful eyes
You will be able to find the perfect frames and lenses at Eyecare Center of Aitkin. We carry a large selection of name brand frames for children and adults. Both of our Aitkin and McGregor locations are staffed with friendly professionals who will help you get the eye care you deserve.
Discover our great frame warranties
Our frames come with a two (2) or one (1) year warranty depending on the frame. If your frames break under normal wearing conditions, we will repair or replace them for free.
Our lenses come with a two (2) year scratch warranty on our polycarbonate lenses. If your lenses scratch under normal wearing conditions, we will replace them once/twice in the two year period.
These warranties do not cover loss, theft, notched or drilled lenses, or superficial hairline scratches which have no effect on vision or appearance.
Frames for every budget!
We have frames for every budget. Can't find what you're looking for in office? Our Opticians will be happy to order in additional frames for you to look at if you can't find what you you want on the board.
Click here to contact us and schedule your next eye exam.
Name brand frames you'll love
Oakley
Serengeti
Kliik
Nine West
Candies
Guess
Kenneth Cole
Hagger
Kensie
Flexon
Chesterfield
Scott Harris
Fysh
Banana Republic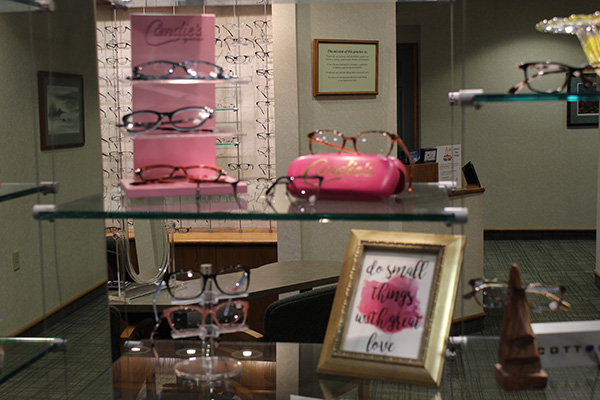 We accept insurance!